A man who prefers dogs over cats visited a local shelter two years ago hoping to adopt a puppy. However, he ended up being chosen by a little tortoiseshell instead. He was in Virginia for training when he heard on the radio that a shelter called Richmond Animal League was looking for temporary or permanent homes for their animals due to an incoming snowstorm. The man, who was living alone, decided to visit the shelter and consider rescuing a dog. But when he arrived, all the dogs had already been adopted. Not wanting to leave empty-handed, he was taken to the cat room where he interacted with a few kitties. The woman working there noticed he wasn't connecting with any of them and showed him to a lobby where younger animals were kept in cages.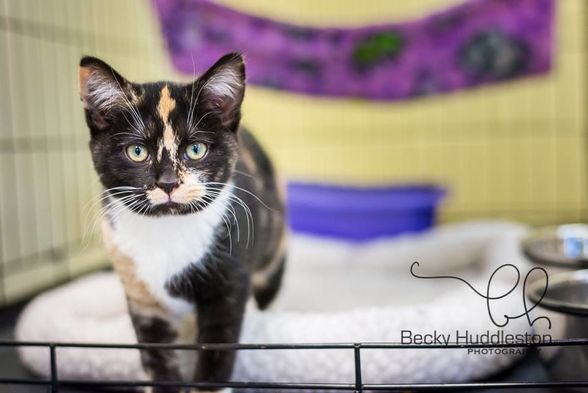 In a corner of the room, there was a cat named Marbles. The woman suggested to the man that he should pick her up. So, he went to the cage, opened it, and picked up Marbles. Suddenly, she started meowing in a sad manner and pushing her face against his cap. He felt the rumble of her purring against him. Though he wasn't a fan of cats before this incident, Marbles won his heart. He couldn't help but accept the fact that he had become a "cat guy." After completing the paperwork, he took Marbles home with him and decided to rename her Barb.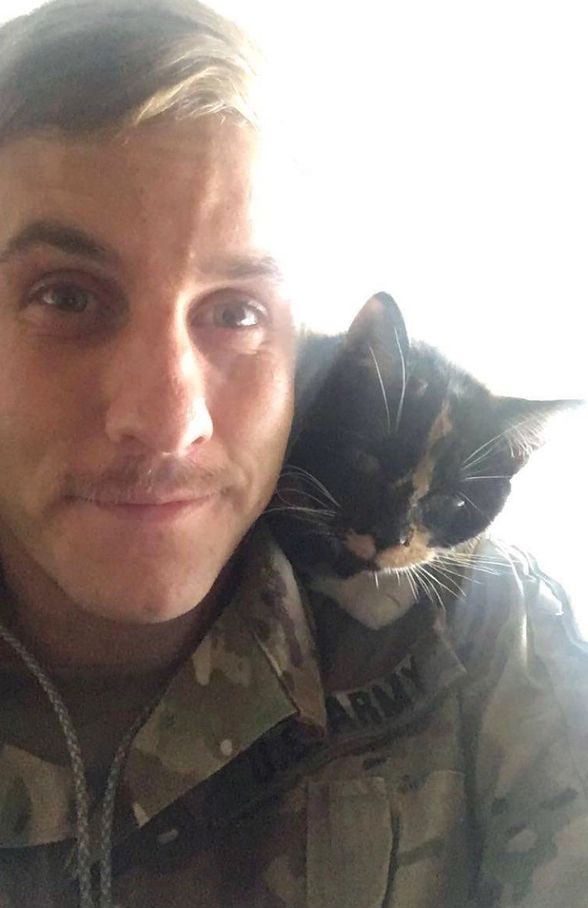 "When I come home, this is Barb's favorite spot to chill." Barb has grown into a stunning feline with a sassy attitude. She takes charge of the household and maintains order among the other animals. Although she loves to cuddle and purr, she still behaves like a dependent little kitten and adores human company.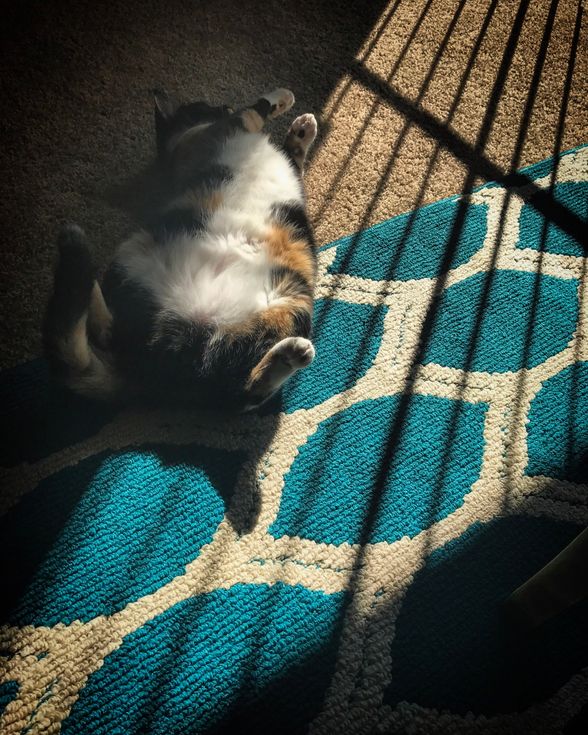 Half a year after discovering Barb, he decided to adopt a cute puppy named Rupert. As soon as they met, Barb immediately took Rupert under her paw and the two quickly became the best of pals. Whenever they're not busy snuggling up to their owner, they're either playing or happily frolicking around together.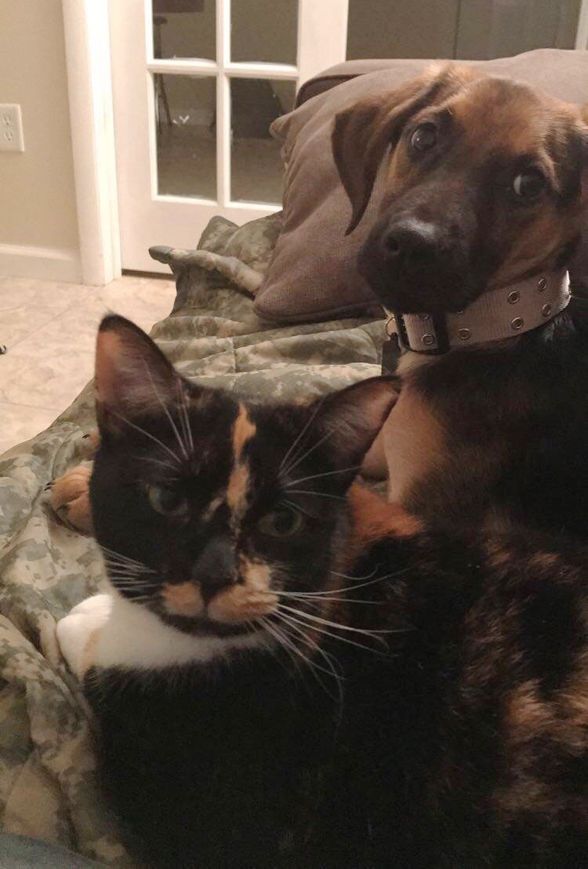 Barb has been living with her human family for two years now, and they have become the best of friends. Together they enjoy the company of their furry friends, including Rupert, her owner's dog, and Bruce and Joe, her owner's girlfriend's cats. Life couldn't be better!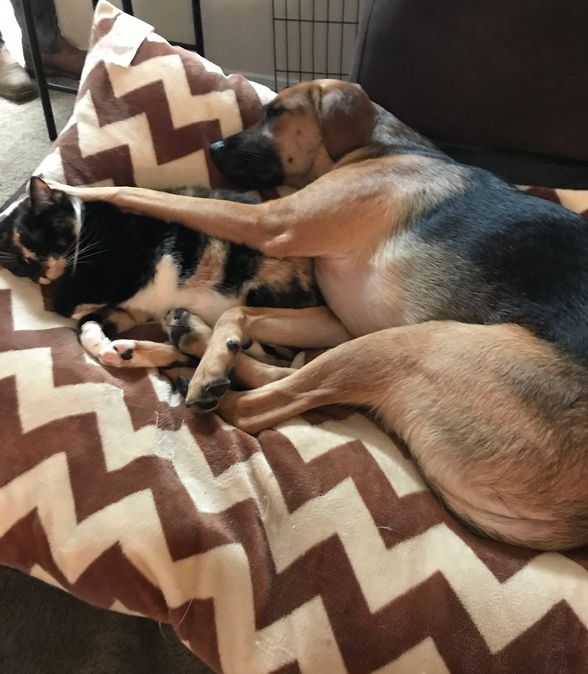 Spread the word about this tale to your pals.