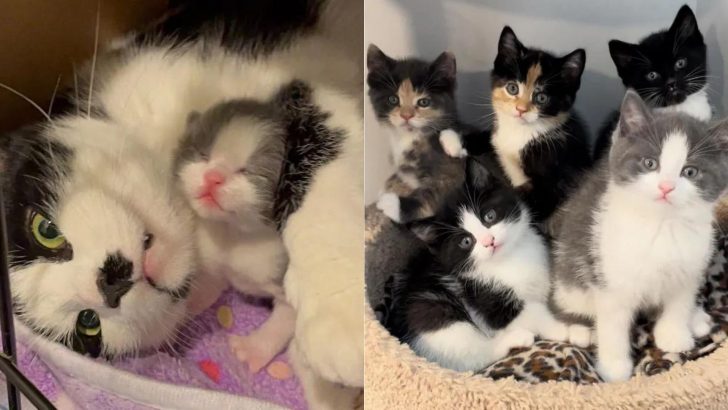 The pictures you're seeing show a black and white feline who roamed the streets of Dundas, Ontario, Canada. The poor cat was expecting, and she was searching for a secure place to settle down. Thankfully, some caring citizens noticed her and understood that the cat required medical attention and a safe space to live in. The rescuers discovered infected wounds on her chest and neck and suspected she had been disregarded or abandoned for some time. They provided her with the necessary care and protected environment for her to give birth to her five kittens. Salty Animal Rescue, their regional rescue group, collaborated with them to locate a home for the mommy cat and her offspring. Remember, sharing is caring!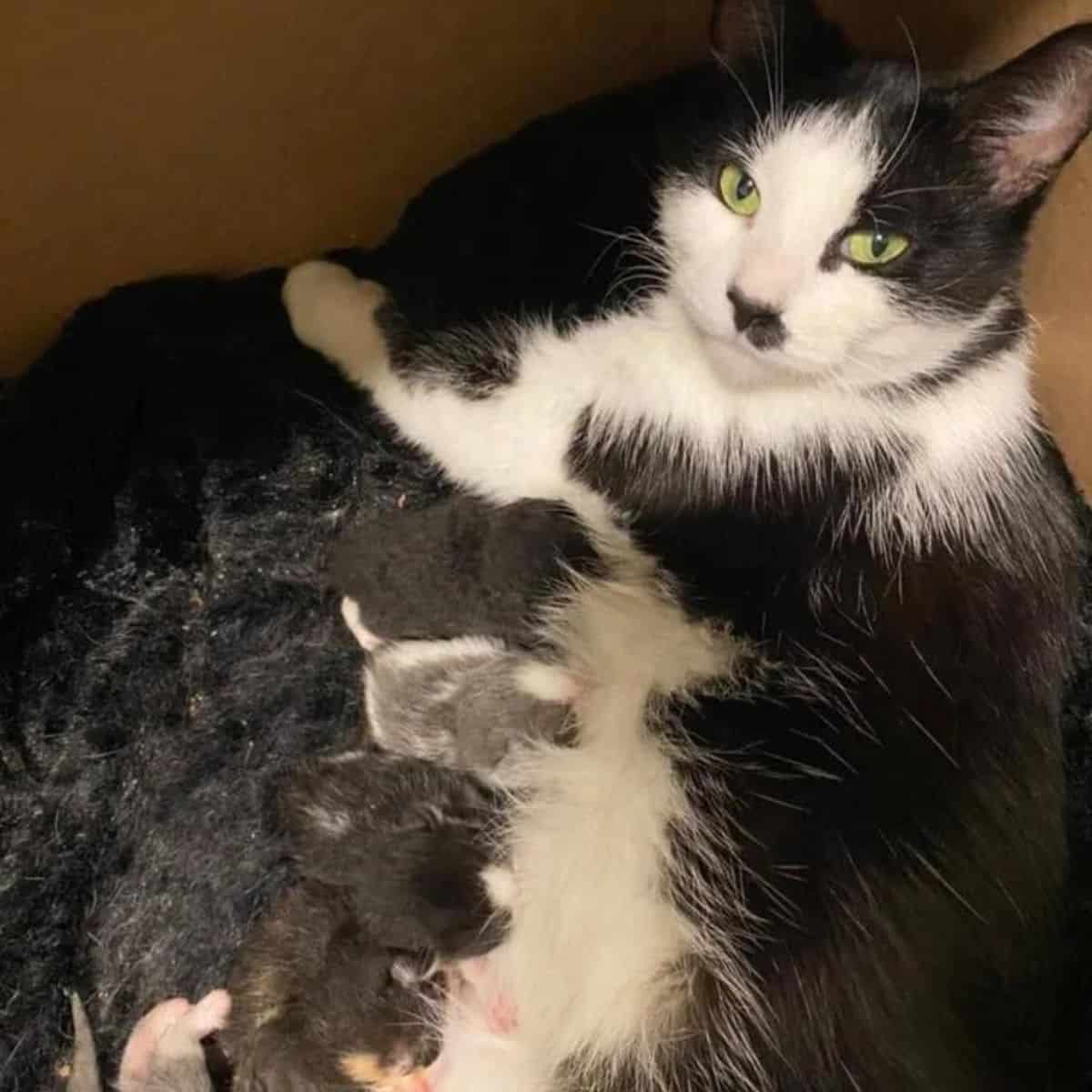 The adorable feline known as Oreo was a friendly cat right from the start. She had been wandering the streets for quite some time and was so glad to finally find a loving home. Salty Animal Rescue's co-founders, Katelyn and Karly, joyfully said that they ensured that Oreo and her kittens would never have to live on the streets or contribute to the overpopulation of stray and feral cats in their community.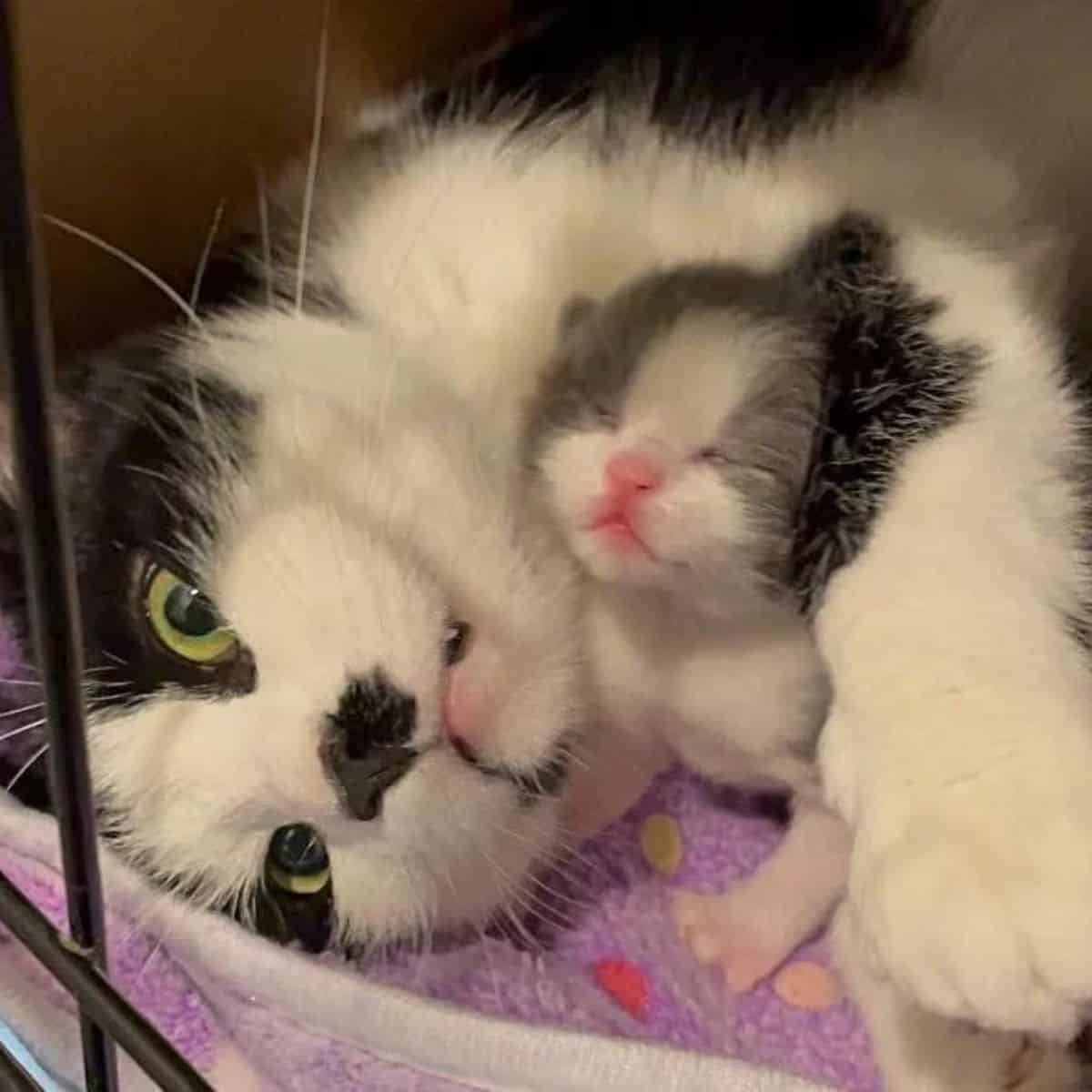 @saltyanimalrescue shares that Mama Oreo is an incredibly affectionate feline, whose priority has always been the well-being of her little ones. Fortunately, the kindhearted individuals who found her acted just in time to provide a secure and loving environment for her family. Oreo's contentment was evident through her constant purring and unwavering attention towards her kittens. She was overjoyed to receive all the love and care from her caretakers.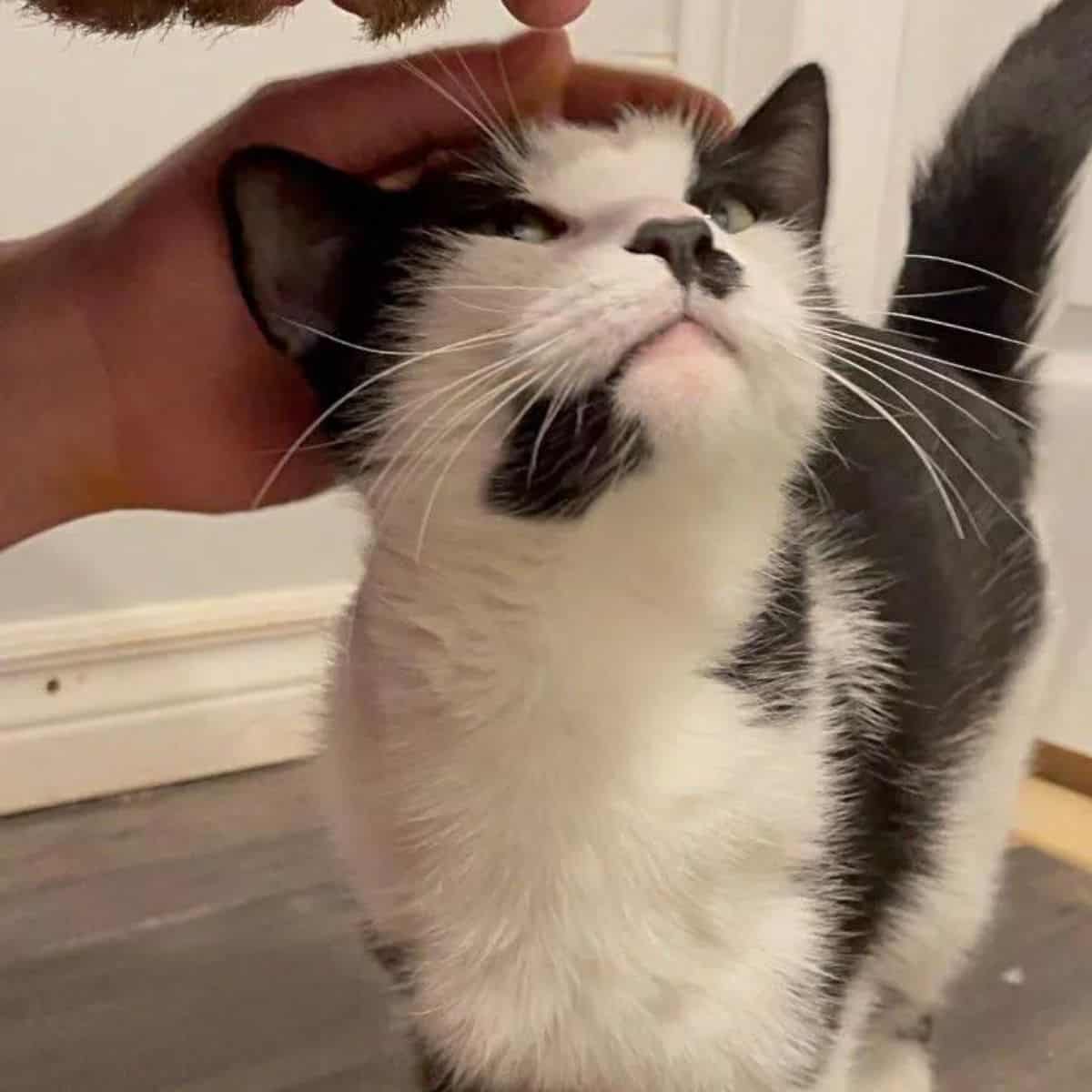 The kittens finally opened their eyes and started to take their first steps after two weeks. Oreo, their mother, was always there for them; nursing and cleaning them up to keep them looking their best. Despite being abandoned and having a questionable past, Oreo never lost her trust in humans and remained affectionate. She loved being cuddled by her rescuers and cherished the affection they showed her. The foster dad, Chris, had a special place in Oreo's heart, and she would constantly purr and nuzzle up to him.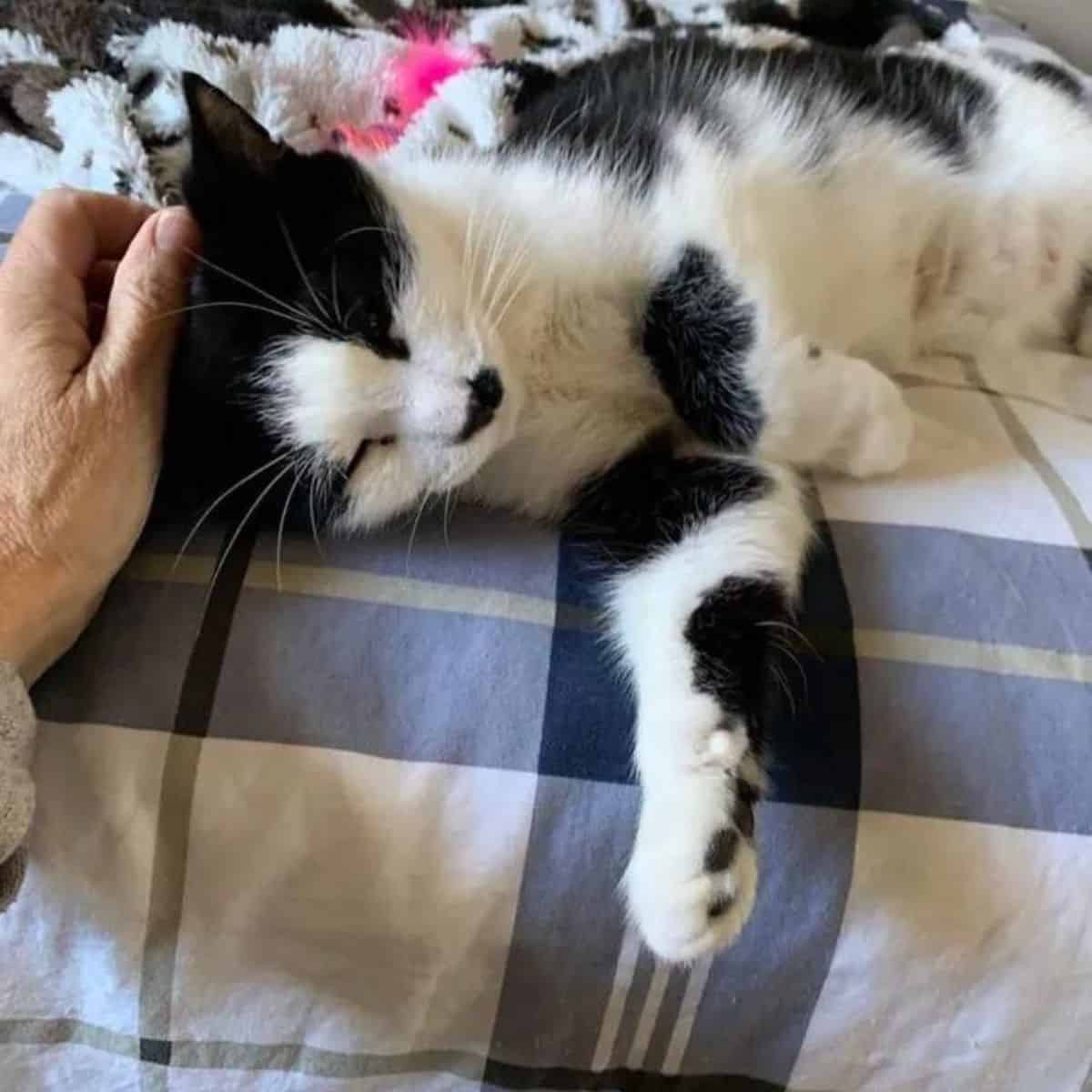 @saltyanimalrescue reported that Oreo's adorable kittens have moved to a bigger space, providing them with room to frolic and explore. The little ones have already picked up on the art of play-fighting and chasing after their mother's tail.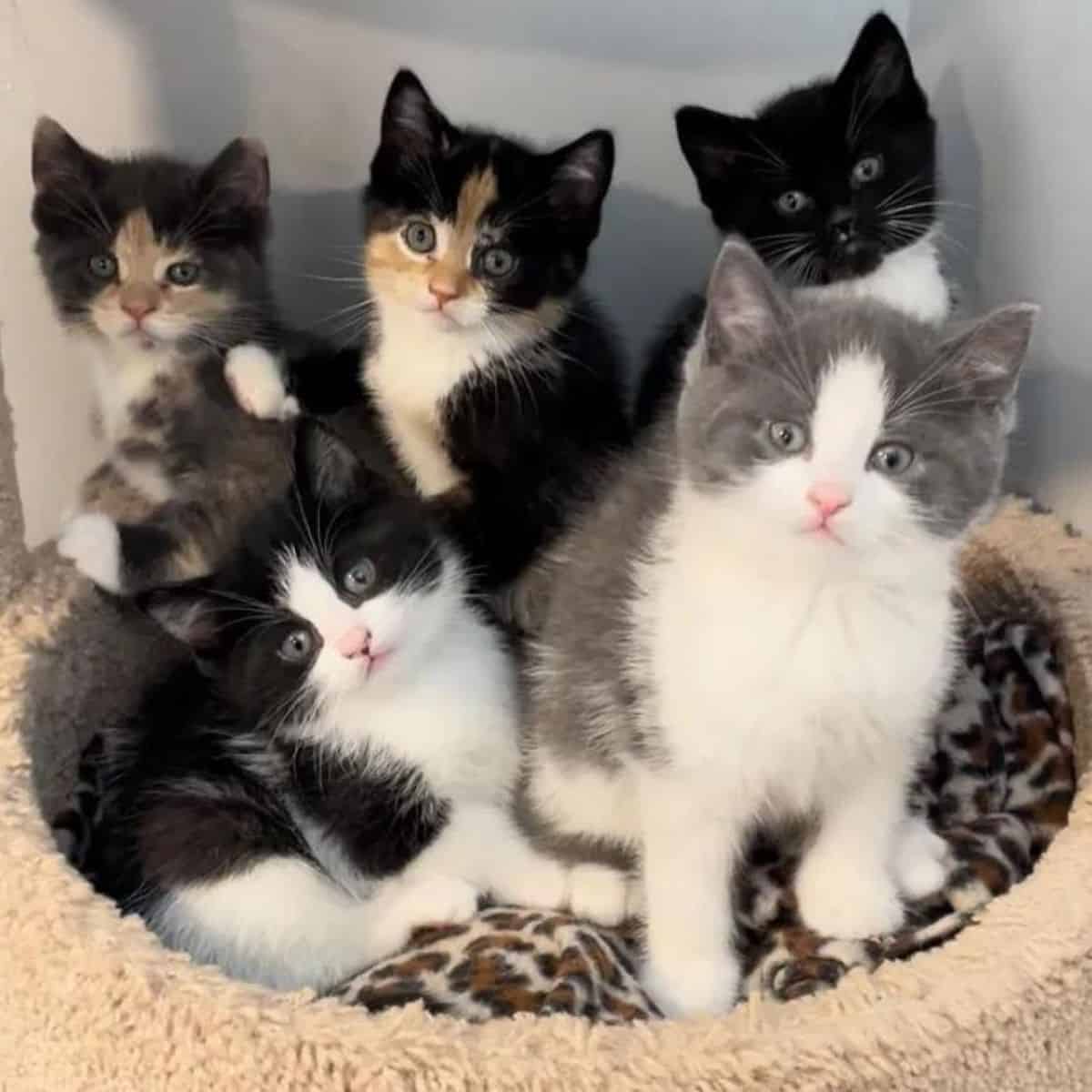 @saltyanimalrescue shares that Oreo, their furry friend, did a fantastic job nurturing her kittens while still being the sweetest girl. She even made friends with their resident dog, Nood, and gladly allowed her babies to interact with her. The kittens were developing their unique personalities with each passing day.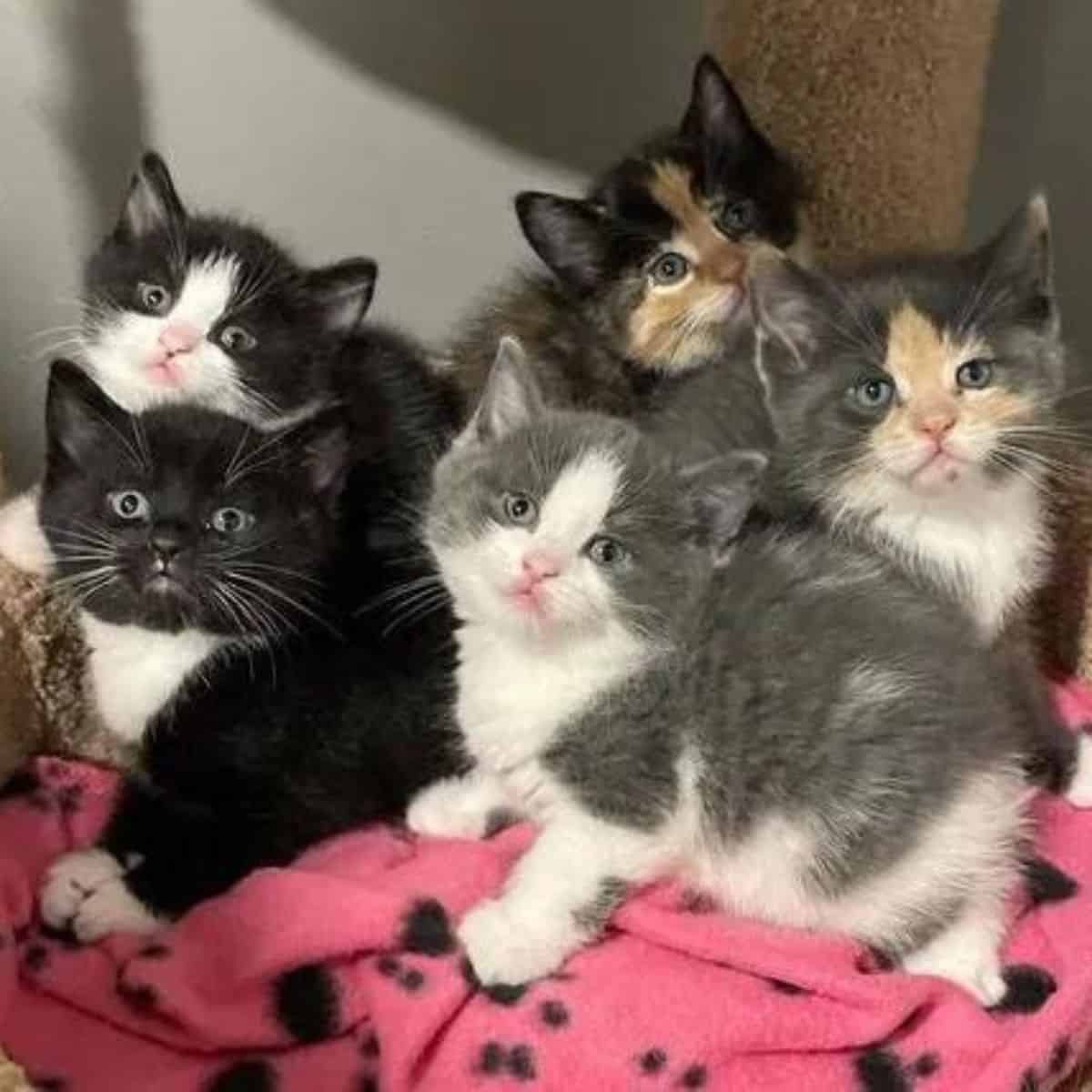 Rewritten:
With adorable names such as Clara, Tinsel, Griswold, Noel, and Juniper, the kittens didn't take long to learn how to use their litter boxes like pros. Oreo, their furry mother, watched proudly as they achieved various milestones and became more independent with each passing day. While still enjoying her humans' company and attention, she also took a step back and let her little ones explore the world around them. But when it came to her nightly treats, Oreo made sure to demand them with all her might and showed extra love towards her humans.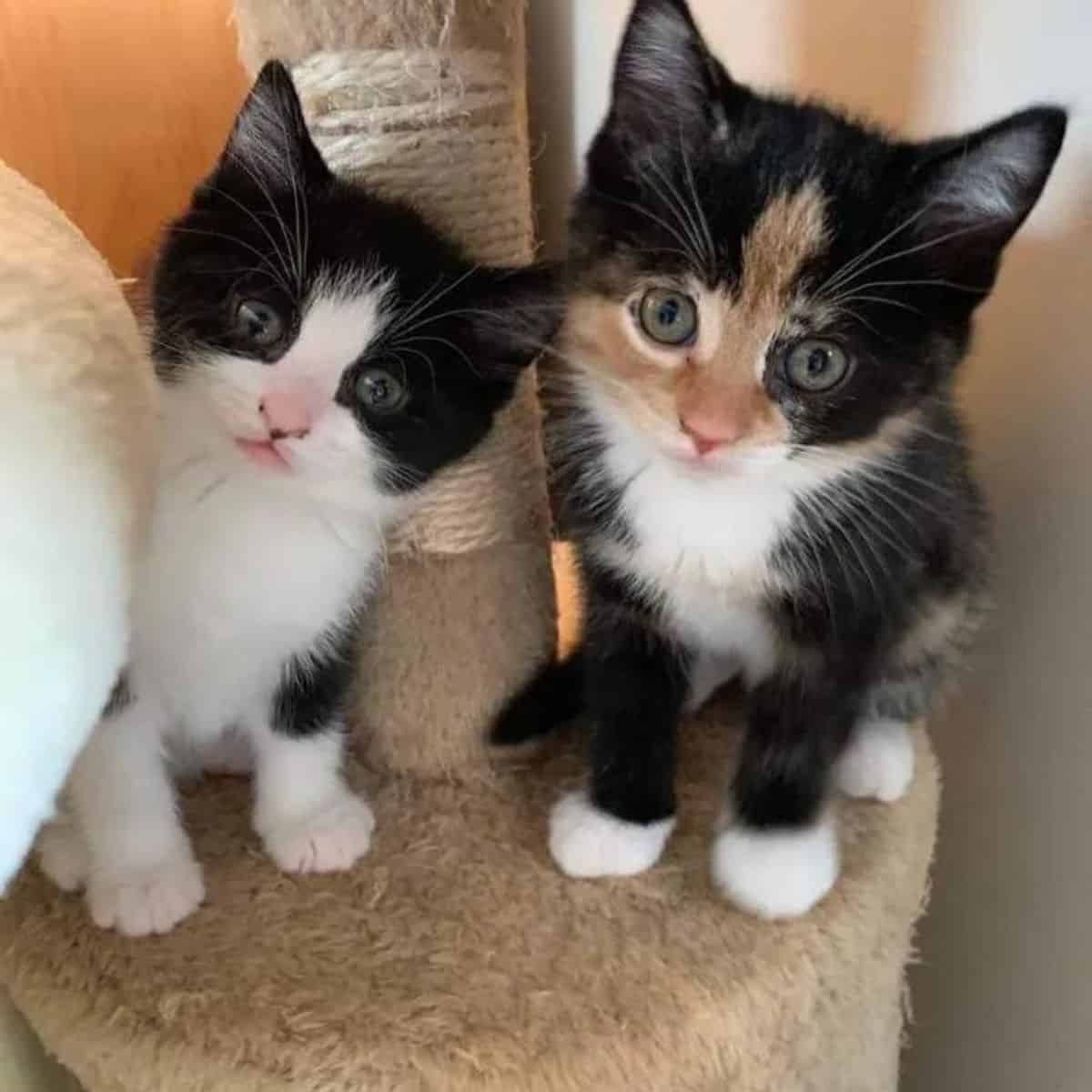 Rewritten:
The adorable feline family of six, who had been under the foster care for several weeks, finally found their fur-ever homes to start a new journey. One of the cats, Oreo, was filled with joy when a loving family approached her and opened their doors to her. They were enamored by her and longed to shower her with all the affection she deserved.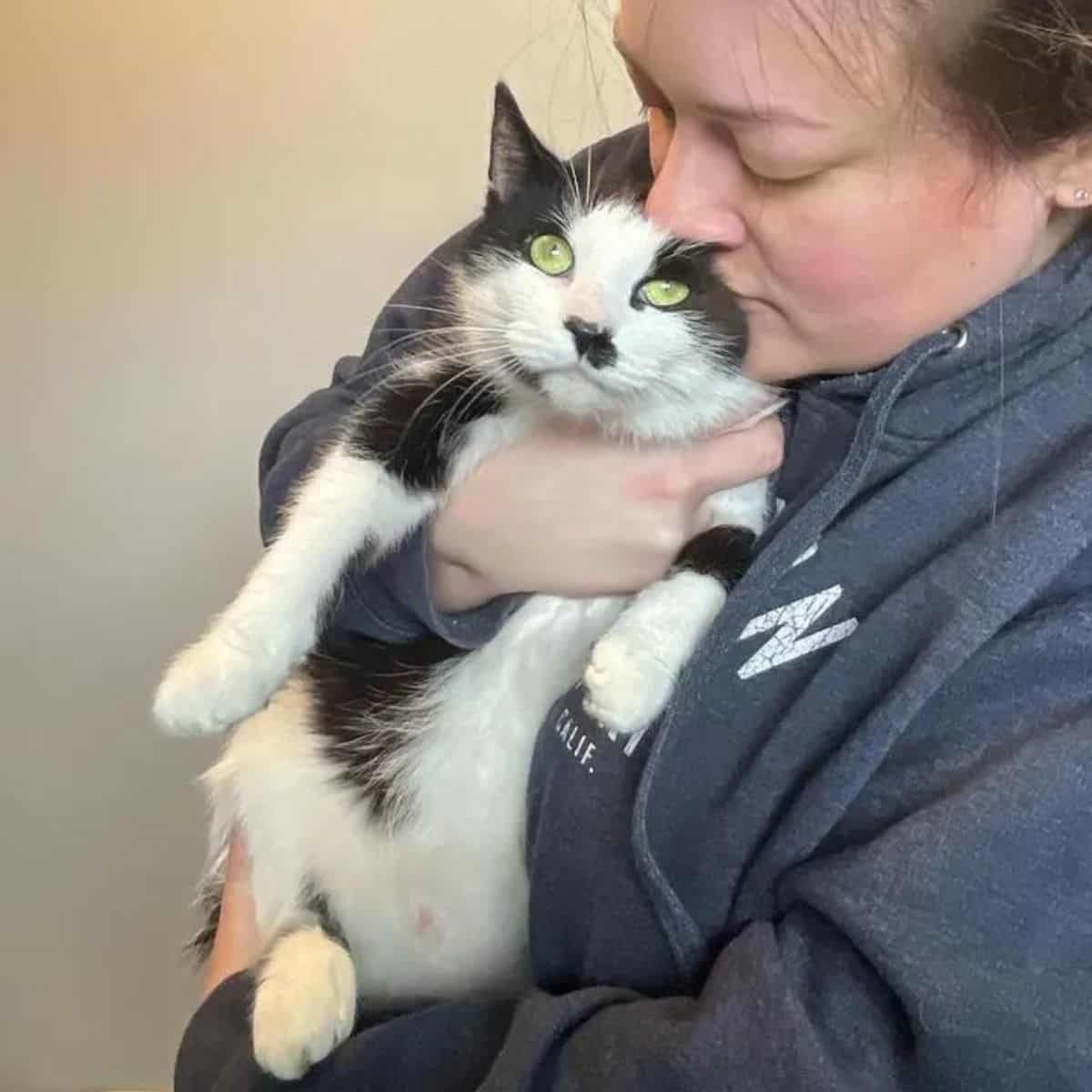 @saltyanimalrescue reports that Oreo and her five kittens have found their forever homes, and they couldn't be more thrilled. The adopters are the perfect match for these furry friends, and they can now enjoy a warm and cozy home instead of being out in the cold.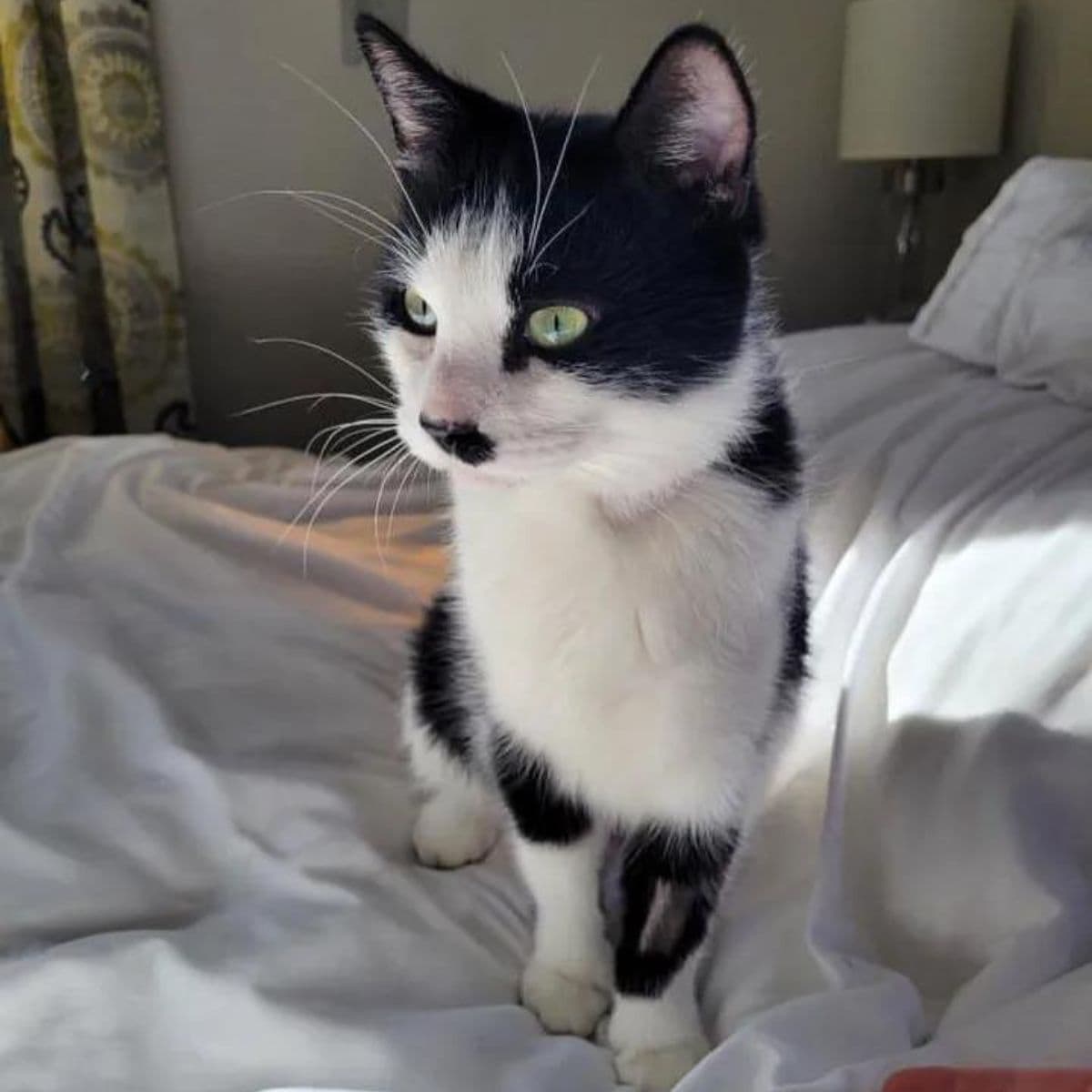 I hope you found this touching tale enjoyable. Don't hesitate to pass it along to your pals!