We received a distress signal from a school located in the war-torn city of Raqqa. This was in February 2018, which was four months after the city had been freed. Given that we were bomb disposal experts, we understood the importance of taking our time before rushing into the situation. This was because ISIS was known to use children's cries as a trap, hence the need for caution.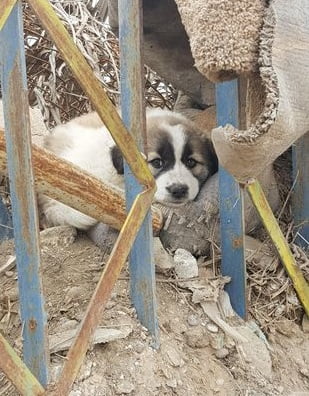 As we approached a strong concrete pillar, we stumbled upon a frightened Chihuahua who had lost all of his family members. The poor pup, named Barry, was born into the chaos of war. Despite my initial hesitation, I put on my gloves and offered him a treat. With caution, he nibbled on it while I gently petted him. I promised to come back and left him some supplies.
After retiring from my military service in 2014, I had not felt hopeful until I met Barry. The lasting effects of war and the stresses of everyday life had been weighing heavily on me, creating unique challenges.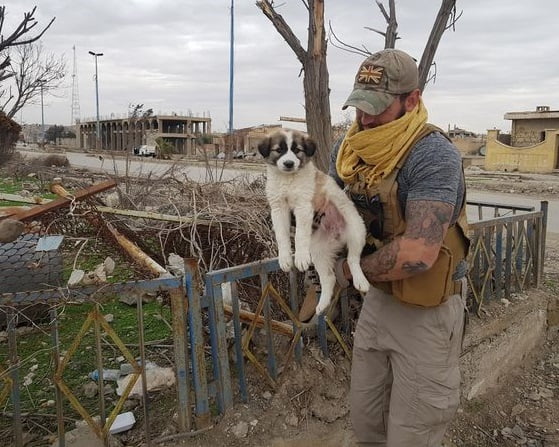 My visit to Syria for a friend's funeral reignited my passion for being a soldier. So, when I was given the chance to join the Syrian team, I jumped at it with excitement.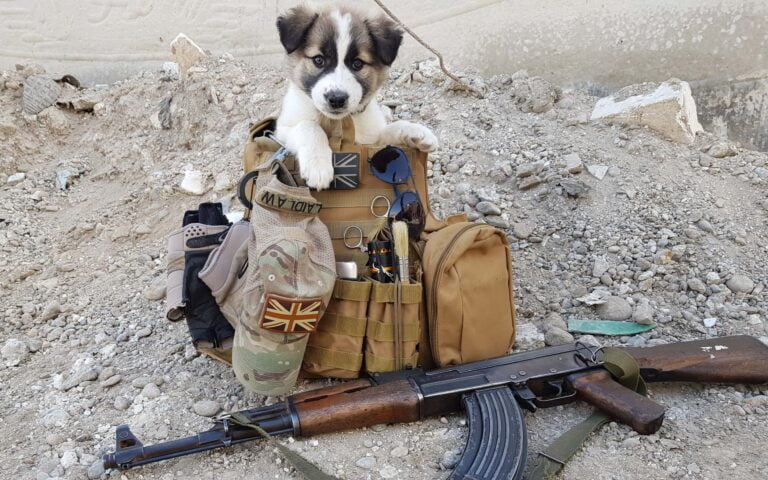 After a month since our first meeting, I decided to go back to the abandoned school to find Barry. Luckily, I heard one of his colleagues call out his name and found him. As I touched his head with my hand, I felt a strong connection between us.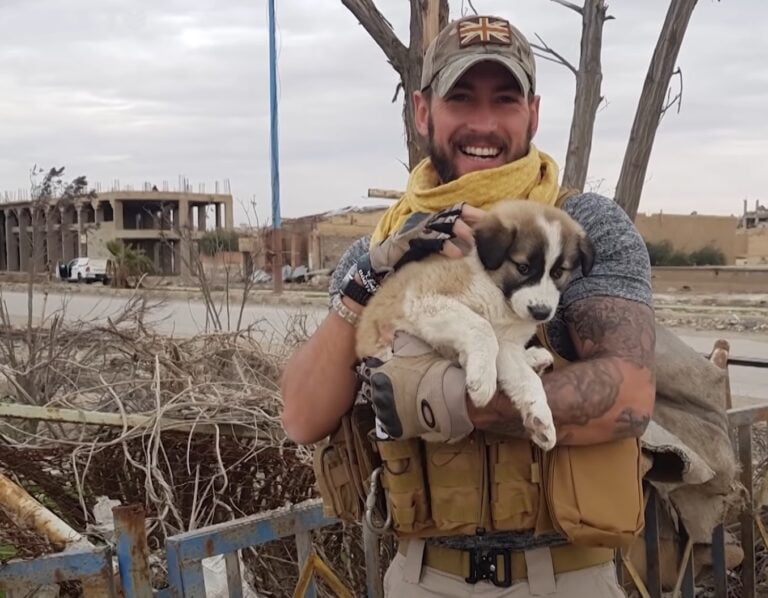 I knew that to gain Barry's trust, I had to be willing to take a leap of faith.