Rocket was left behind by his previous owners in the midst of fighting in Ukraine. Luckily, Wendy Lloyd found him while on a humanitarian mission and took him with her to England. Since then, the fearless feline has settled comfortably into his new home and brings joy to his owner.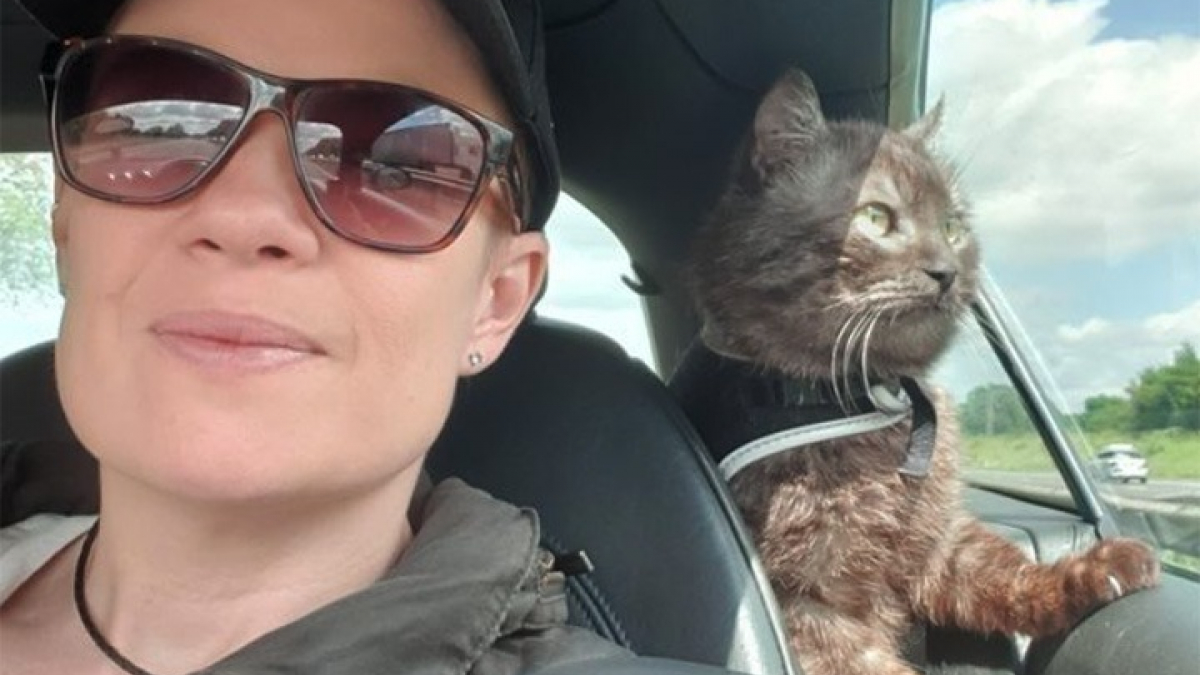 A heartwarming story that will touch your soul! Wendy Lloyd, a compassionate young woman hailing from Birmingham, England, felt deeply moved by the plight of the people in Ukraine amidst the war with Russia. She decided to embark on a noble humanitarian mission to assist the British who were aiding refugees crossing into Poland. However, fate had other plans for her, and she ended up saving helpless animals instead. Wendy stumbled upon a heartbreaking scene where Russian soldiers were distributing food to civilians as part of their propaganda scheme. Unfortunately, the poor animals were left out and starving. Moved by their plight, Wendy shifted her focus and started to provide food for the abandoned cats and dogs left behind by their owners who fled the country. Her selfless act of kindness and compassion towards these animals is truly inspiring.
A Surprising Meeting
During her time near the town of Irpin, Wendy stumbled upon a male cat with an injured paw. She affectionately named him Rocket and learned that he had been abandoned by his owners. Unfortunately, he had also been the victim of a car accident and had to have his left back leg amputated. "When I first saw him, he was in a terrible state, but I felt a connection with him from the start," Wendy recounted. Although she hadn't planned on adopting a pet, Wendy decided to bring Rocket home with her to England, traversing over 1,600 kilometers together.
Ever since Rocket and Wendy found each other, they have been relishing their time together. The male cat has acclimatized well to his new routine away from the chaos of explosions and distress. Interestingly, he has even gained recognition as a symbol for a pub that Wendy frequently visits. Regulars at the establishment are equally enamoured by Rocket's friendly disposition as he lounges on the counter and basks in the attention of patrons.