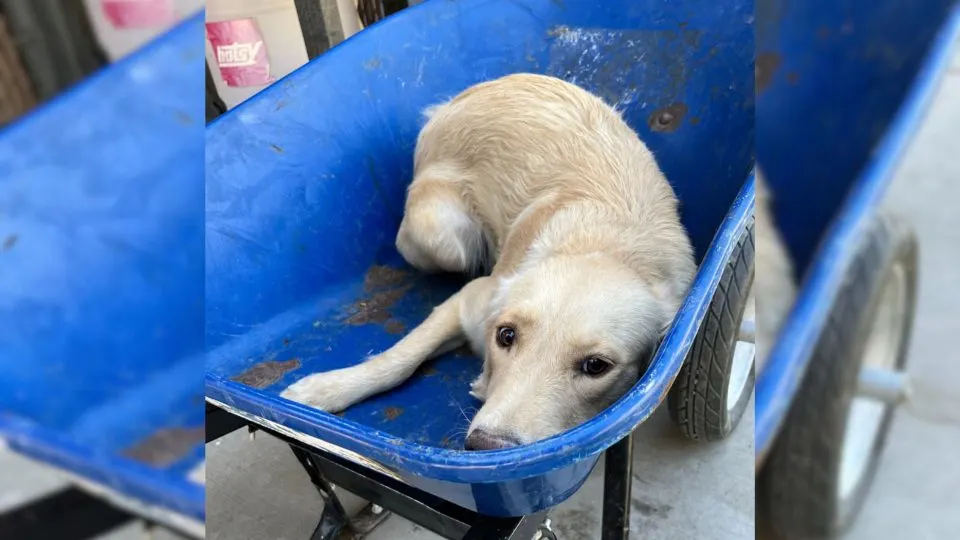 While the idea of putting animals to sleep is a distressing thought for any dog owner, it unfortunately remains a grim reality for many sheltered animals. Shockingly, recent statistics reveal that, for the second consecutive year, Texas has the highest number of euthanized shelter animals. This is due to the increase in admission of animals and the decline in adoption rates, resulting in overcrowding. Consequently, sick animals and those deemed less desirable are put on a list for euthanasia to make space for other dogs. One such dog was Darla, who found herself on the euthanasia list before being rescued at the eleventh hour. In this article, we'll explore how this miraculous rescue came to be, and delve into Darla's journey.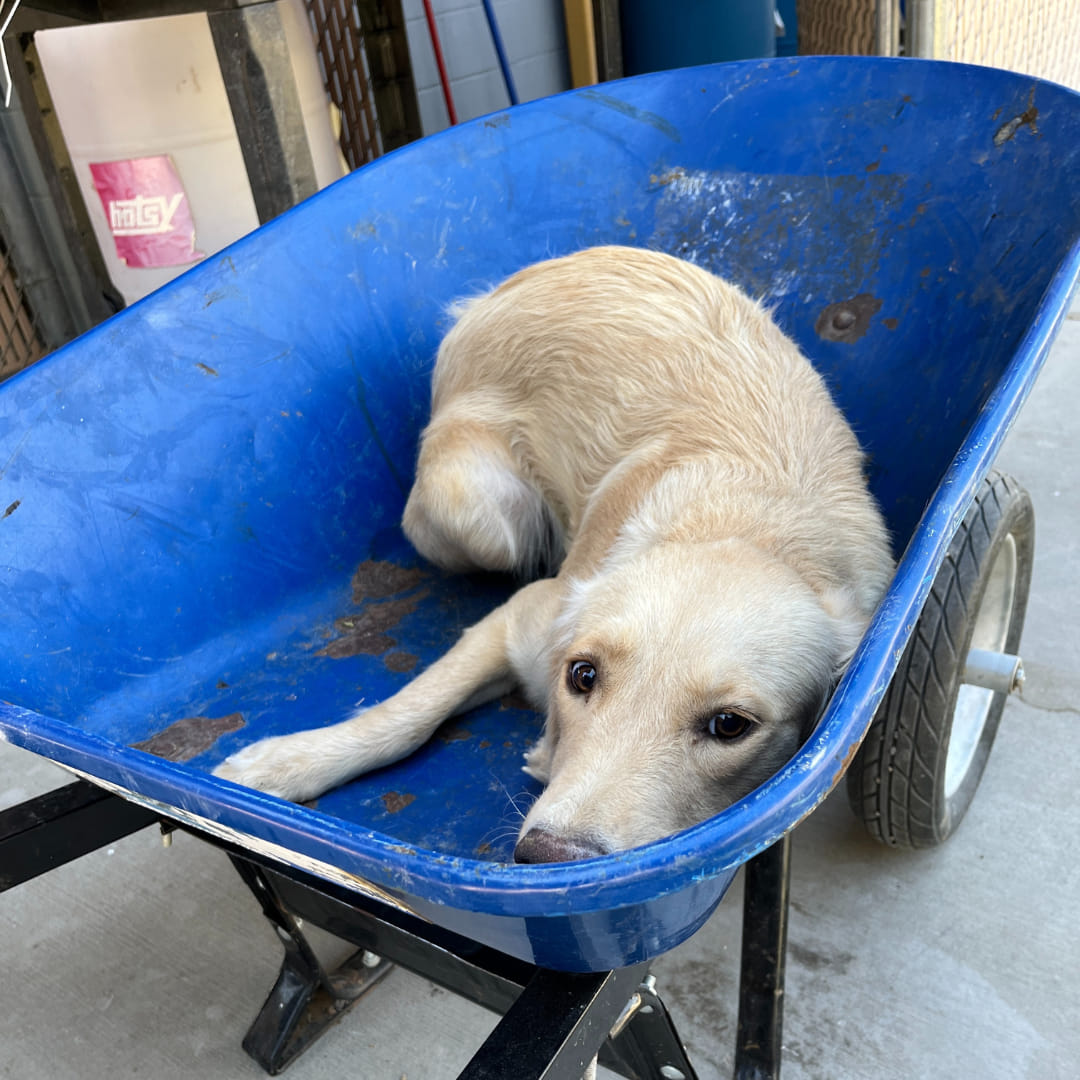 Darla, a timid Golden Retriever residing at Laredo Animal Care Services, struggled to adjust to shelter life and was deemed unlikely to get adopted. As a result of overcrowding, the shelter made the tough decision to euthanize some animals, and Darla ended up on the list. When the shelter staff tried to take her to the euthanasia room in July 2023, she became scared and unable to walk. Members of Austin Pets Alive!, a non-profit organization that saves animals from being euthanized, were visiting the shelter that day to take some dogs with them and save their lives. Clare Callison, the director of national operations at Austin Pets Alive!, spotted the frightened Golden Retriever crouching in a blue wheelbarrow and learned that she was on her way to be euthanized. The organization rescued Darla just in time to prevent her untimely demise.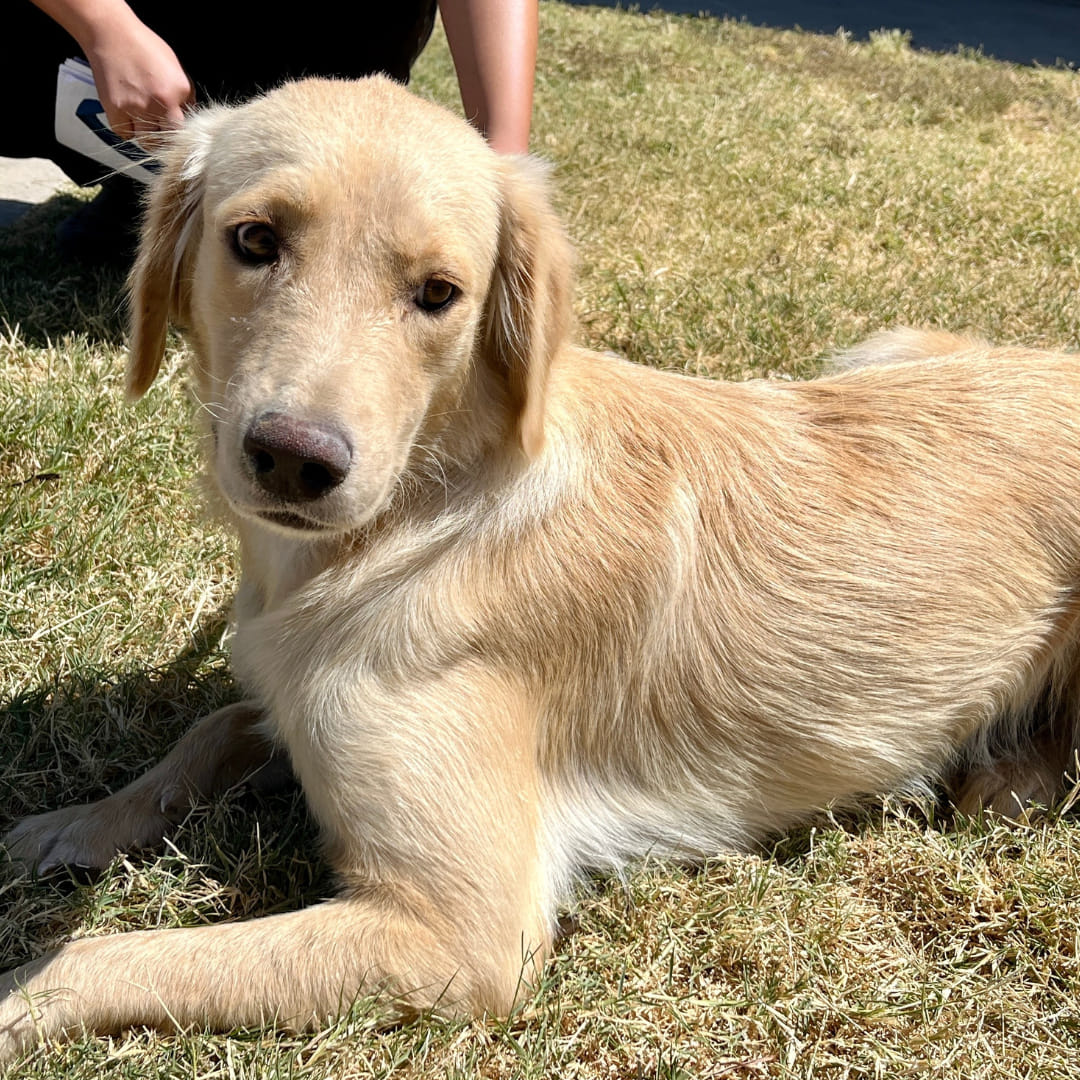 Upon seeing her, the rescuers knew that they had to save her. It was a unanimous decision to pull her out of the shelter and give her a second chance at a happy life. Jordana Moerbe, APA!'s national shelter support director, expressed her hope that Darla would eventually come out of her shell and enjoy the life of a happy puppy, which is what every pet in their shelter deserves. After speaking with the shelter employees, it became clear that Darla's shyness was the sole reason she was slated for euthanasia. However, upon some tender strokes from Callison, Darla revealed herself to be open to love and affection. The members of APA! took her to a vet, where they discovered that she was an eight-month-old puppy. They then reached out to their partner, Mile High Lab Mission, in Denver, Colorado, who quickly found her a loving foster family. Darla has now found the love and care she deserves.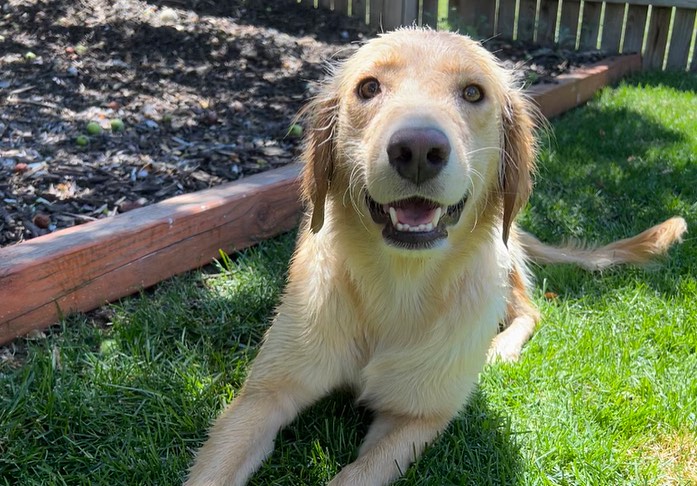 Upon meeting her foster family, Darla's tail began to wag – a behavior she did not display during her time at the shelter. She was finally able to release her fears and allow her new family to show her love. According to Callison, "She was like a different dog altogether." As of August 9th, 2023, the Mile High Lab Mission happily announced that Darla had been adopted by a loving family and we hope that she will continue to experience a life full of joy and affection.