Meet two charismatic Maine Coon cats who, along with their owner Reka Komoli, share their exciting adventures with a large following on Instagram. Artemis and Apollo reside in London with their owners Reka and Peter, boasting over 117,000 followers on Instagram. In the past year, the feline duo authored their first book, which showcased their lives and escapades. They also embarked on a photographic journey to Scotland in preparation for their next publication. Despite their busy schedule, Artemis and Apollo are not slowing down in 2019 as they have several modeling jobs and public appearances lined up. According to Reka, "I believe they have plans to take over the world. However, my focus is on completing the Scottish book, which is a massive undertaking. This photo comic book features hundreds of breathtaking photos narrating the story of Artemis and Apollo's quest for the medieval 'Holy Catnip.' It's an exciting treasure hunt thriller infused with some comedic elements."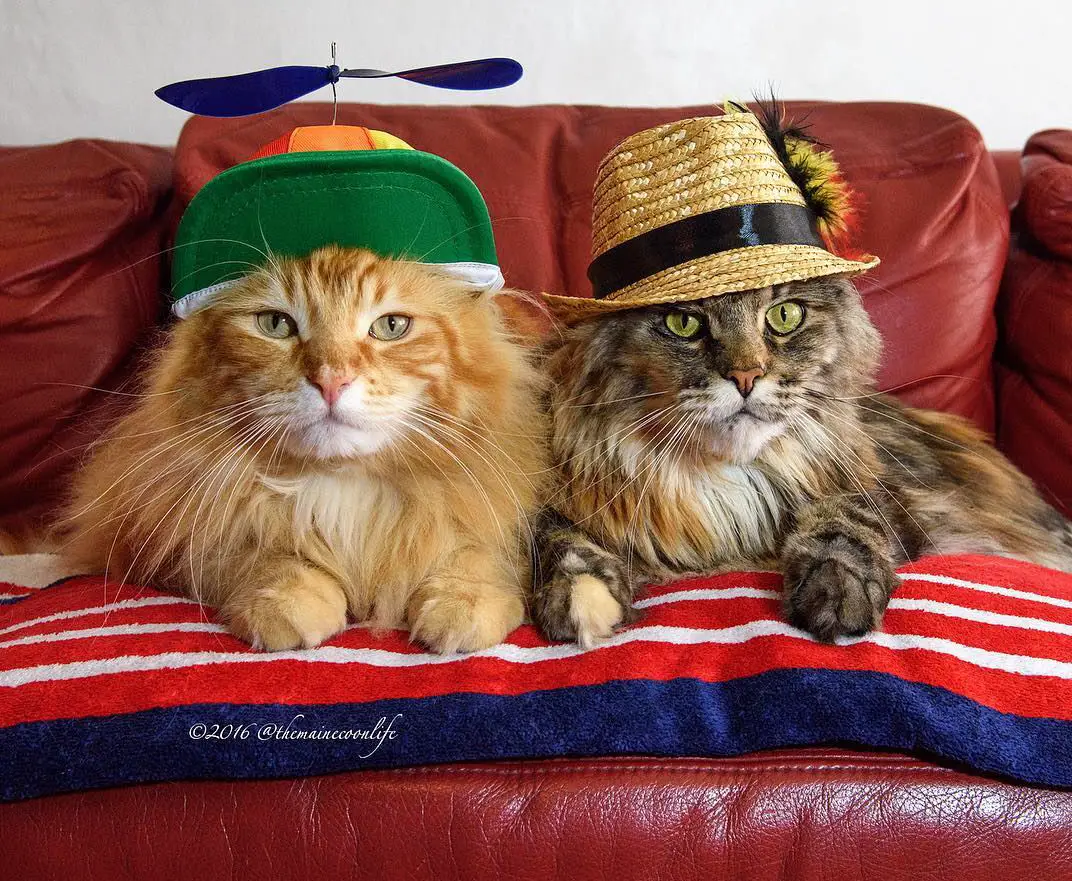 In the hopes of avoiding past mistakes, we plan on taking another trip to Scotland during the summer to capture more photographs. If all goes well, I would love to turn it into a series and explore Wales, Ireland, and England for the next books. Despite now being a proud cat mom to Artemis and Apollo, Reka had never owned cats before. She grew up with dogs and previously had a ferret named Clark Snow who was her faithful companion for over eight years until he sadly passed away in 2014. During this time, Reka was drawn to the beautiful appearance of Maine Coons after seeing Jonesy 'the O2 cat' in TV campaigns.
Reka loves Maine Coons because of their size and unique appearance, especially their tufted ears. She wanted a cat who would be interactive and chose to adopt two so they could keep each other company while she and Peter travel for work. Artemis and Apollo, named after the Greek gods of the moon and sun, are adoptive siblings. It took a few days for them to warm up to each other, but they are very bonded and attached. Reka started their Instagram account as a joke, but it quickly gained followers who appreciate the joy and fun the cats bring. The cats aren't trained, but they have been modelling since they were kittens and are well-behaved. They love human interaction but also enjoy their "me" time. Despite their exciting lifestyle, they are still affectionate companions.